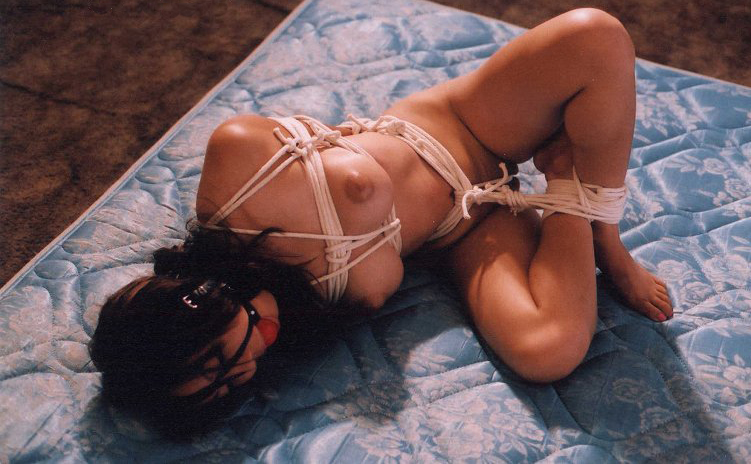 LEILI KOSHI aka AKIKO
Leili HATED being tied up (and who could blame her, considering Dave's somewhat less than gentle bondage style), resulting in just one pathetic photoshoot of a measly 31 photos. Considering her attitude towards bondage, this is likely to be the only place where you'll ever find her tied and gagged.
For more information on Leili's bondage "career" with Dave see our members section.